What can I say Hard Rock Hotel Bali but you certainly 'Rocked my World'.
A quick drive from the airport and we are so excited to find out what all the hype has been surrounding the Hard Rock Hotel Bali for like the past 10 or so years.I remember my first trip to Bali and I was standing right out front and trying to catch a glimpse to see where the cool people hang. But now here I am with my husband and baby in tow to experience one of Bali's best now family resorts.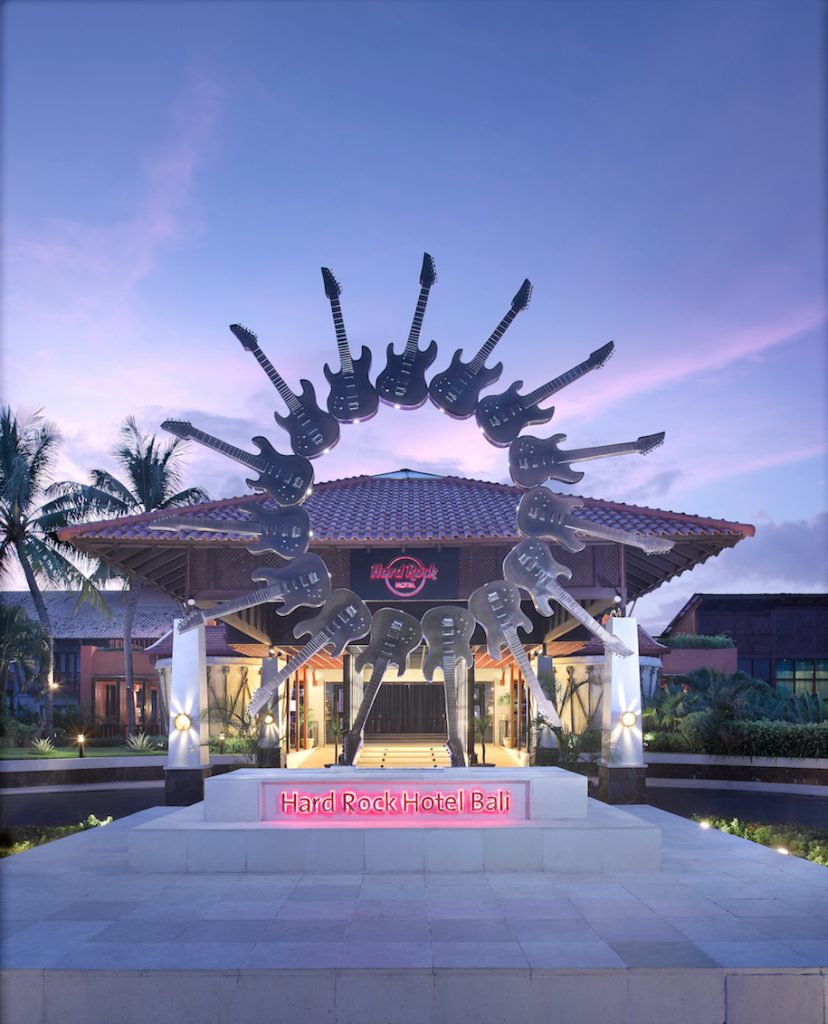 Now that we've been greeted by all at reception, we are now checked in and the room is ready which was a very much appreciated quick process with a very tired and hungry 11 month old baby about to bring the walls down around us.
Someone should get this kid in to the recording studio and where better to do it then Hard Rock Hotel Bali huh? Our room was Deluxe Premium Pool Access and located in the Premium wing. It had direct access to the chill out pool and the Rock Royalty Lounge which I loved running away too for a quiet moment while Daddy looked after our little dummy spitter. Just kidding, we had a nanny so Mummy & Daddy could have time out and finish long over due conversations we had once started. I was loving this Rock Royalty that's for sure.
Then from one extreme to the next as we take a walk through the main area. We found the most amazing kids club. One called Roxity is for 4 year old's up and then there is the one for the teens called Tabu and OMG, I want Byron to grow up very quickly or I want to be a kid again myself. The room was just like a mini nightclub but with games, internet and a cinema and to top off any budding singers dream they have their own 'Boom Box' recording studio.
Here is where I can let Byron scream his little heart out or mine actually. Maybe a star is born or maybe not.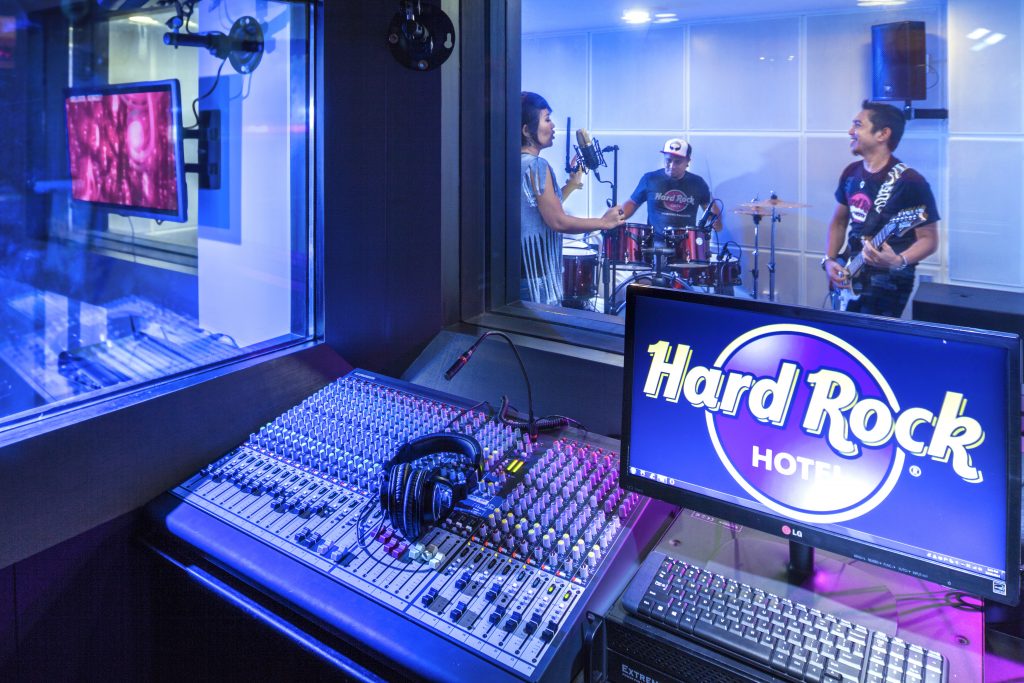 Now we are absolutely famished so it is time to make a beeline straight to the infamous…
Jamie's Italian
I am going to be honest here as I didn't know what to expect as I felt maybe it was like a Designer Chef's version of a food outlet like a cheap and mass produced Macca's chain. I was wrong. Very wrong. So I ordered up a Jamie's Classic Mojito and had a drink to that.
Food glorious food!
There were starters which I could have eaten all day with the worlds best Garlic bread and yes Olives. It wouldn't be a starter menu without the olives. There was Baked King Salmon and then there was the signature Jamie's Italian Burger which was bellisimo but it didn't stop there. You can't have an Italian feat without pasta so we managed to save a little space for their famous Prawn Linguine and a little bit of Tagliatelle Bolognese.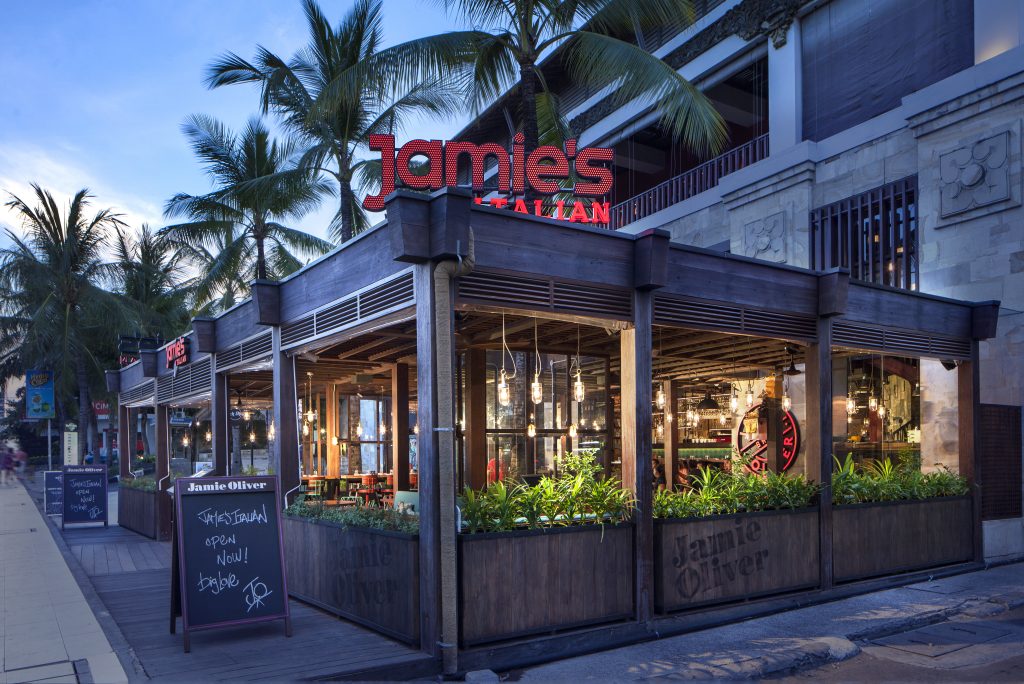 Desert! Did I just hear desert? Molten Chocolate Praline Pudding get in my belly now were the words springing to mind while I eyed it off like a child seeing who would give in first and yep that would be me….obviously….pudding don't have eyes.
Speaking of eyes (great segway), maybe the Italian feast had something to do with it but we have found ourselves in food coma and we are headed back to our room for a little nana nap. Thankyou Jamie Oliver. Thankyou very much!
Home in our room for the night. Well Husband is minding the baby while I duck out for a walk around the hotel for photographic purposes, I mean Bintang purposes. Did I say that allowed? If you feel like you need a walk there is always so much happening around Hard Rock Hotel itself. Everywhere you go there is music from all different genres and decades. It is musical heaven.
Now we will say we had a great night sleep and our little man even allowed us to sleep in longer than usual. Phew!!! So first thing first, breakfast time (yes even more food). Our trip did seem to have a food theme happening and it was MORE than worth it.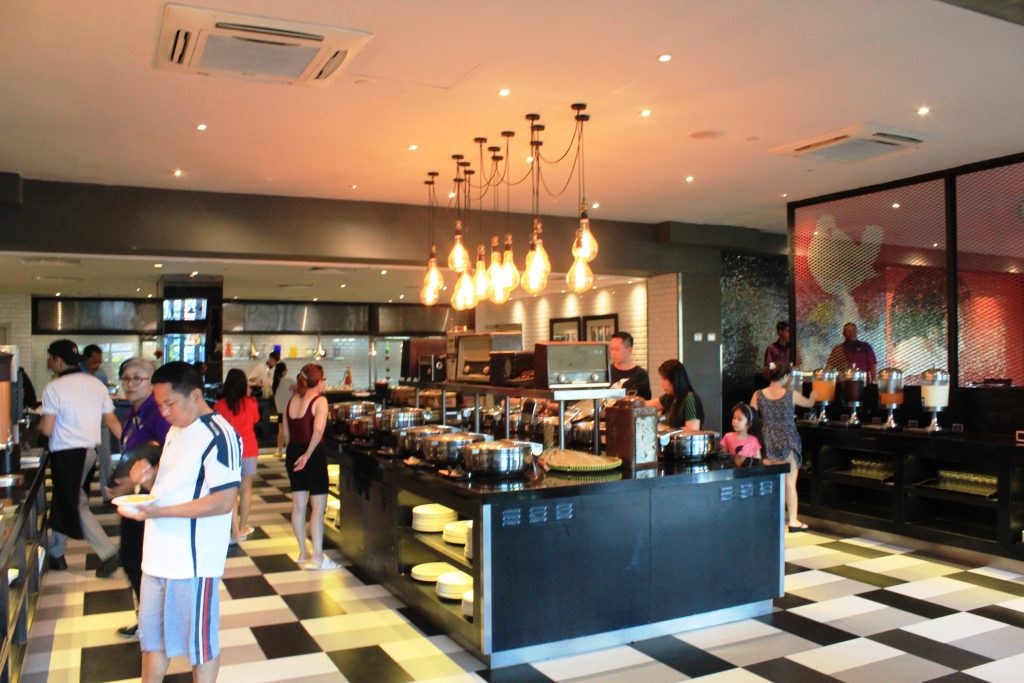 Just another nap when the Nanny arrives (you can arrange at reception) and then off to 'da pool for the day. The whole entire day in the over water cabana. That's right an over water bungalow in Bali. What is even better is that you can have a picnic basket with a bunch of goodies waiting for you when you  get there. No matter if you are a couple looking for some privacy or a family (even one with a baby and nanny) these cabanasare simply fantastic for families. Maybe I should say FAMTASTIC! We didn't even need to leave as you can use the phone in the bungalow to order anything from lunch to the much anticipated cocktails while waiting for the sunset.
If it is relaxation you want and you do have the Kiddies with you then you are in the perfect place. There are so many things for the kids to do from the waterpark , slip and slides to rock climbing. You can also hire out blowup pool toys to keep them entertained for hours. Oh and there is even a foam party that is open to the public every Friday 4-5.30pm for IDR 125,000nett/ person. So if you are looking for family activities on a Friday then Hard Rock Hotel Bali is the place to be.
Now to hire a cabana you must be a guest and the hire is for the day. You can add on the picnic basket and cocktails if that is your ideal holiday stay.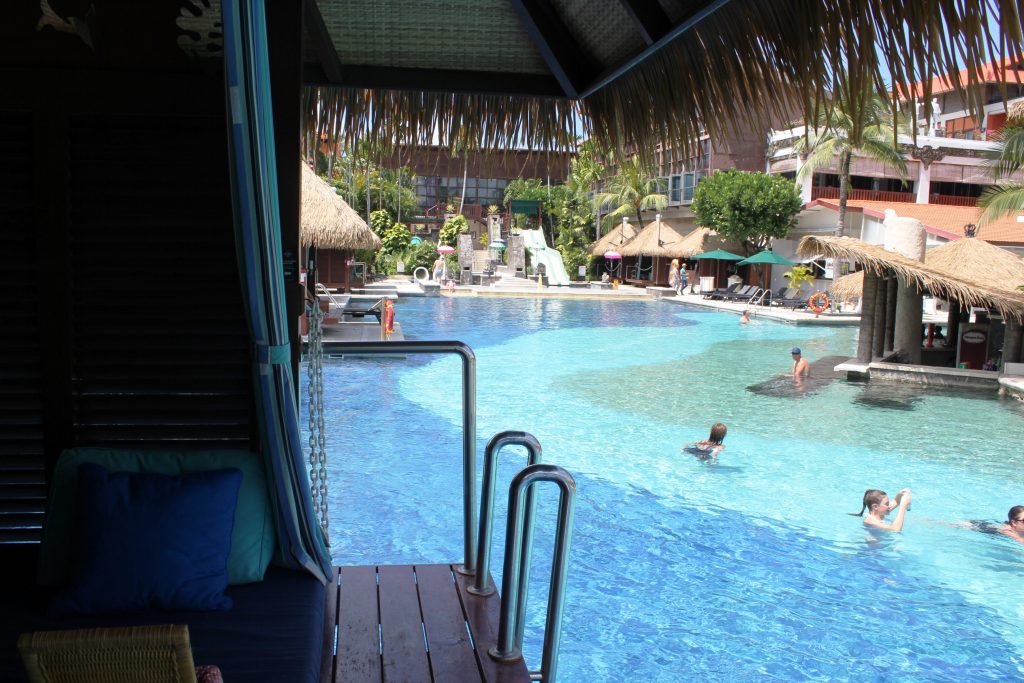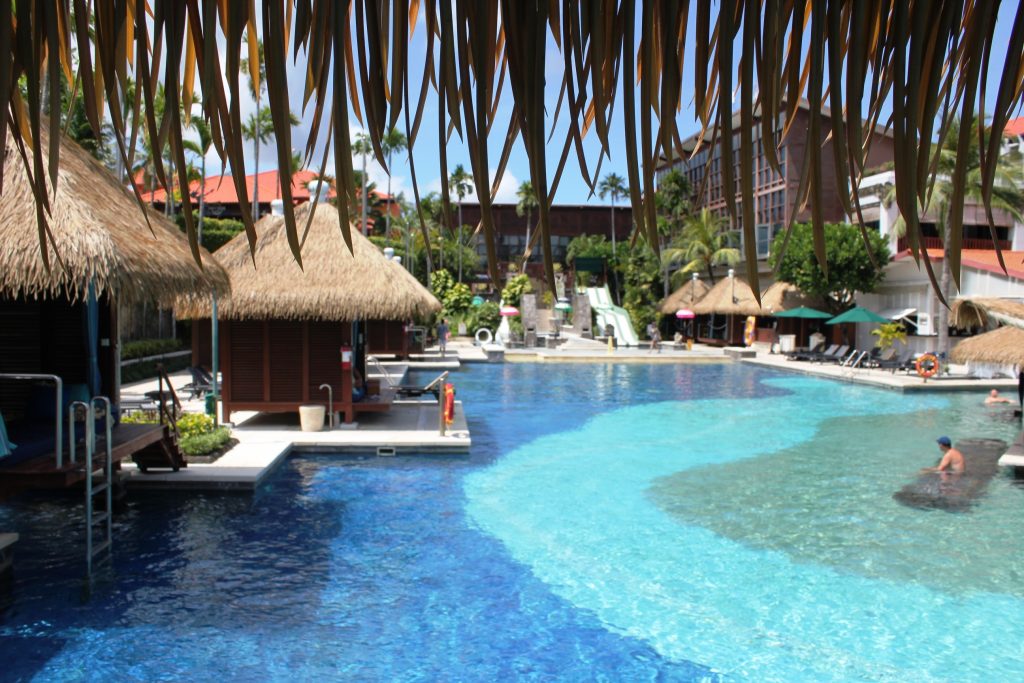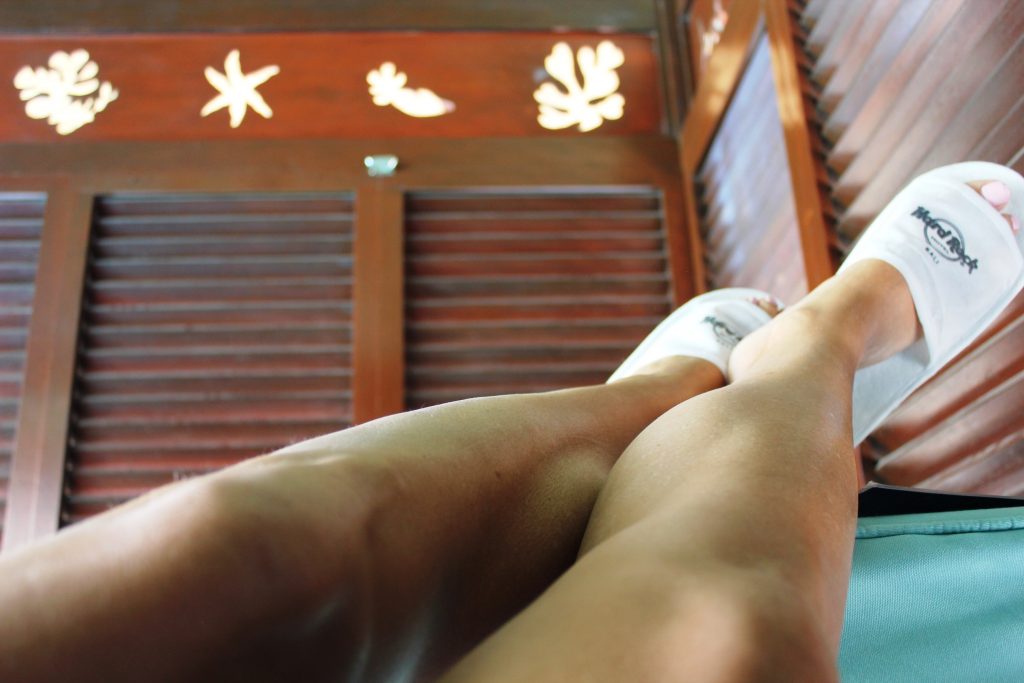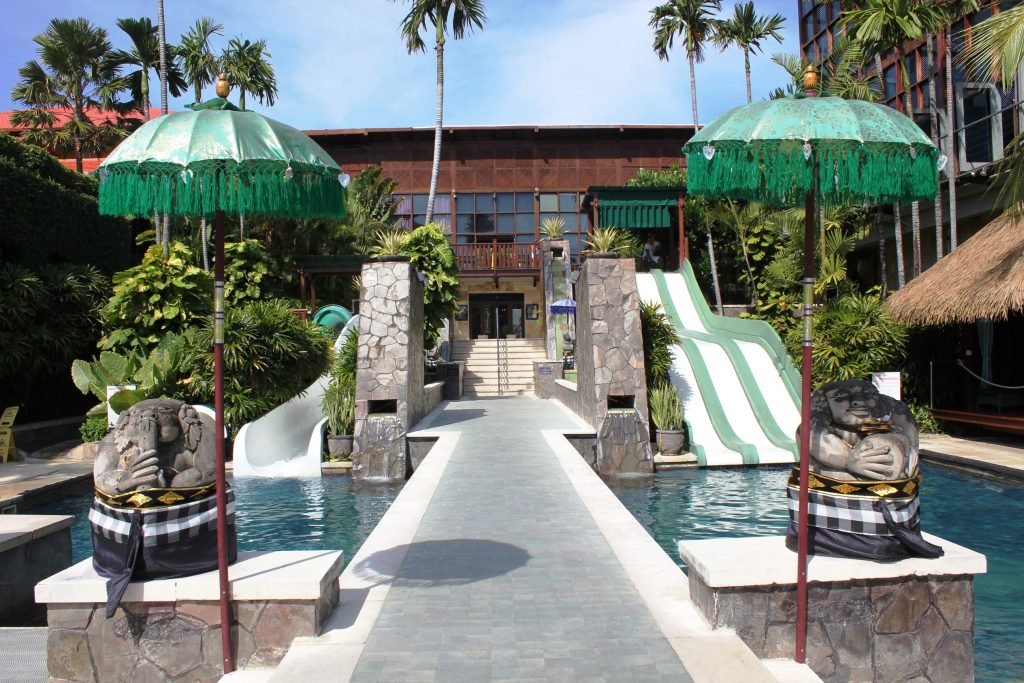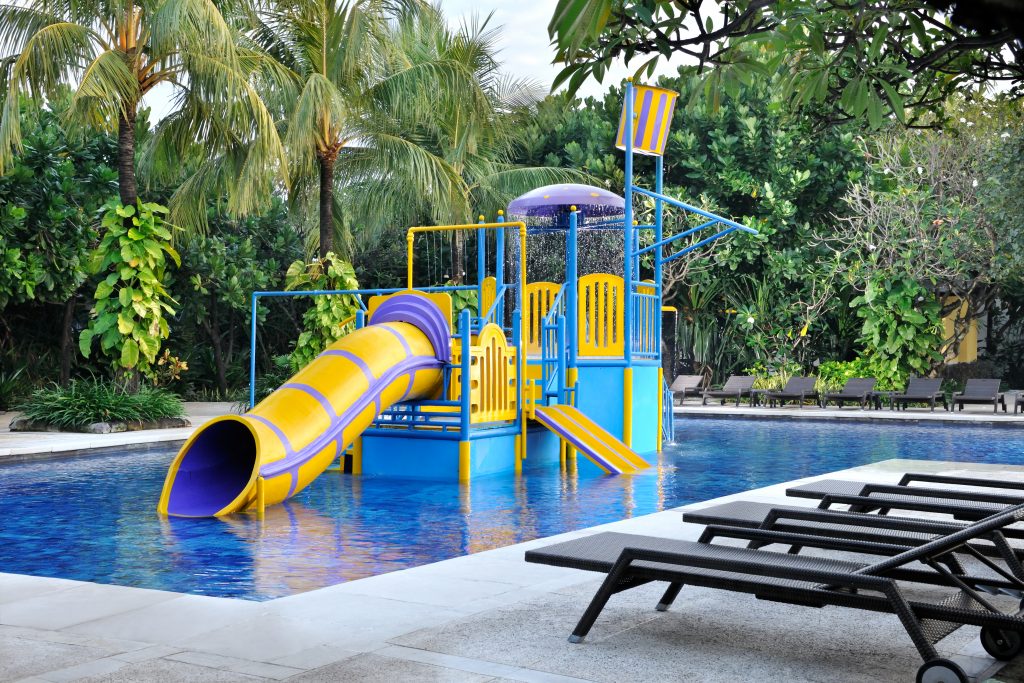 Hard Rock Hotel Bali has give me the chance to absolutely embrace family life and allow me to have a family holiday with all the perks and allowed me time as a family and time alone with my husband. What more can one ask for.
Another things is it is close to the airport so it makes the transfers with the kids so so so much easier! Just saying.
TIPS
– Pay and grab a cabana for the day. It is worth every cent.
– Dine at Jamie's Italian
– Hire a Nanny
Hard Rock Hotel Bali…. You ROCK!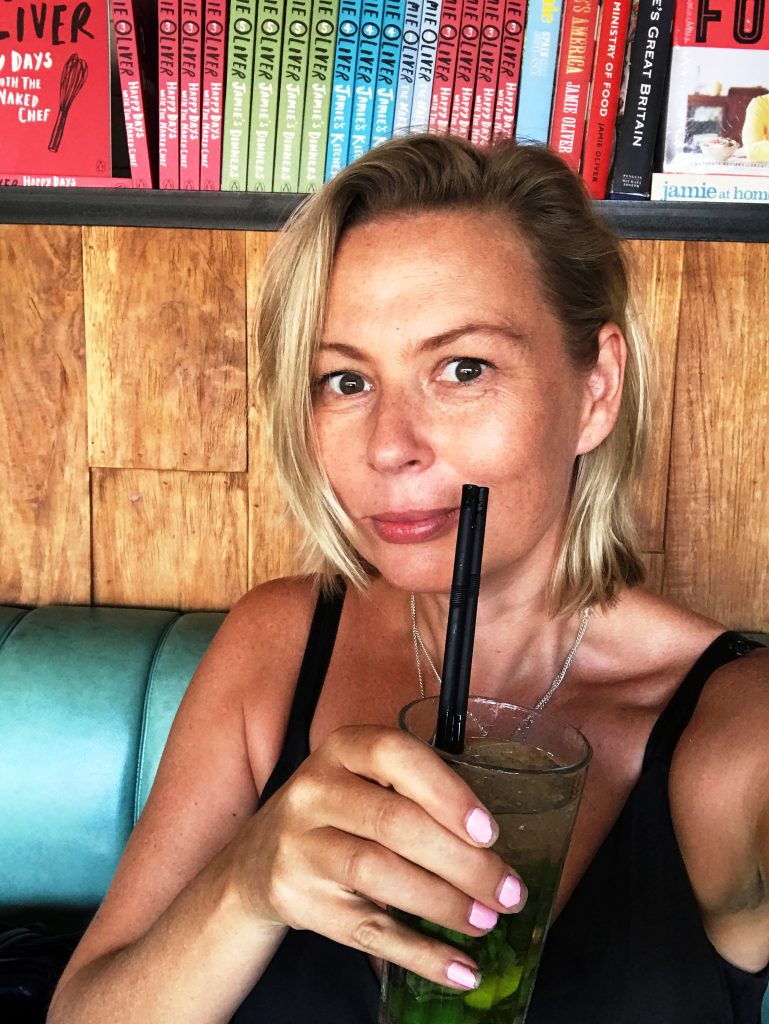 For more information about a Fantastic stay:
Address: Jalan Pantai Kuta, Banjar Pande Mas, Kuta, Kabupaten Badung, Bali 80361
Phone: (0361) 761869
And for information about an Italian Feast:
Cheers!