I am not talking a french kiss either. I am talking about the sexy 1,2 and 3 bedroom
Kiss Villa's
located in Bali's trendy Seminyak area.
From the moment you enter the lobby of
KISS
, your eyes want to follow the gentle curves and fluid lines of this modern design. Japanese Zen gardens and luscious palm trees lead into the private oasis of each of the uniquely intimate elevated designed villas. Landscaped grounds, floating staircases, sunken lounges and various lighting moods glide you into the legendary sensation of the 1970′s. Floor to ceiling glass walled air-conditioned bedrooms open to private swimming pools and chill out lounges, intimate areas highlighted by natural elements and flirty-color patterns allow you to rediscover and reinvent.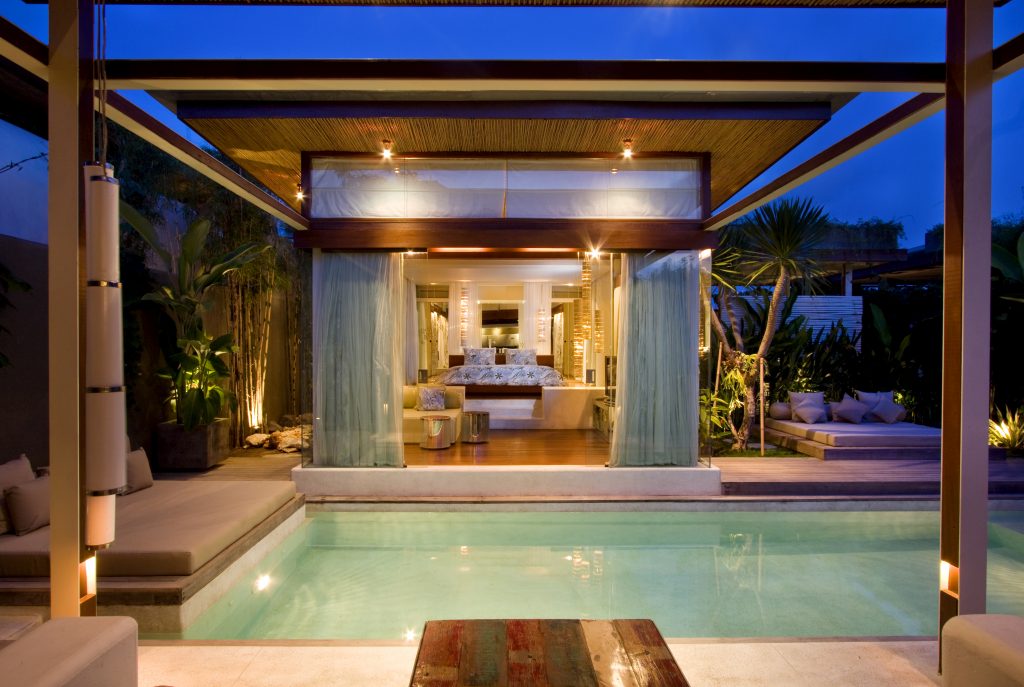 With these seven individual
KISS Villa's
offering a total of twelve cozy and spacious bedrooms, each uniquely designed you can feel a world away from your typical daily routine. Each villa with its own private pool with the deluxe villa's also boasting a their own Jacuzzi's one could easily succumb to chilling out your entire stay with
KISS
.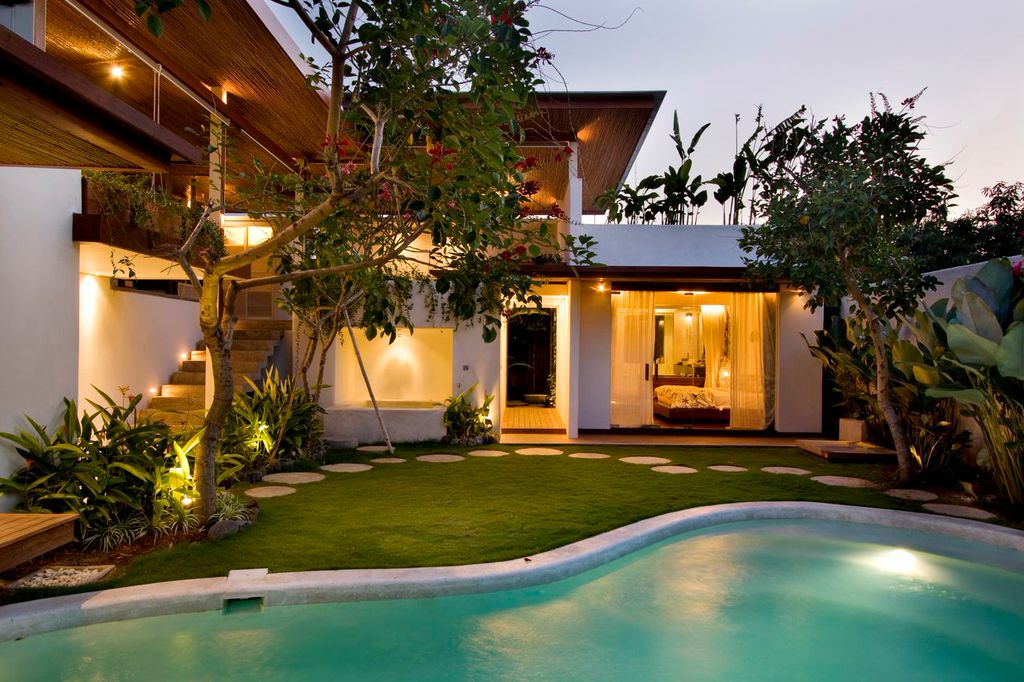 KISS Villa's offer all that one would need for a blissful stay in Bali.
–
24 Hour Concierge
-Spa Treatments in the privacy of your own villa
– Complimentary shuttle services
-Yoga and Pilates can be organised in advance
-High speed WIFI
As they say…It's all in the
KISS!
Details-
Address – JL. Cendrawasih No 99X, Petitenget, Kerobokan Kuta
Bali – Indonesia
Email – info@thebalibird.com.au for information.