Caves of Bali
Bat Cave
A one hour drive between Manggis in East Bali and Ubud has been a perfect route to see two temples that I have wanted to visit on my travels to Bali. Gua Lawah or as we call it, The Bat Cave is small but a very important temple that holds many a ceremony. Entry to the cave costs approx. $1.20 and you must wear a sarong and a tie as a sign of respect to the Hindu Gods.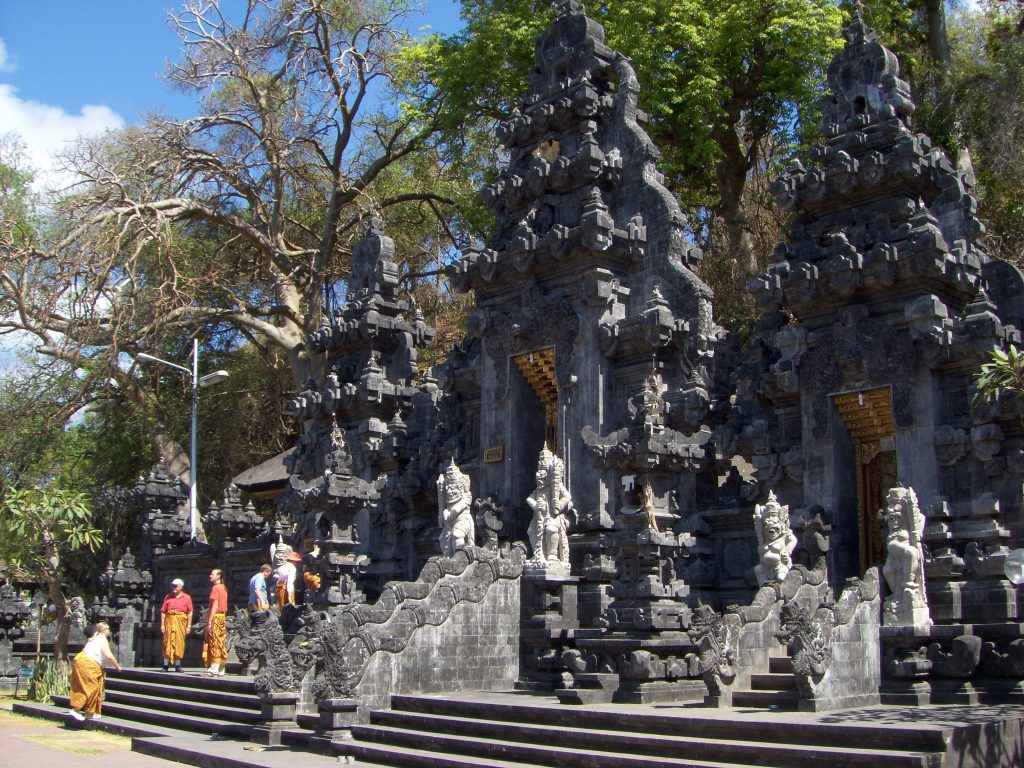 As the name implies the cave has thousands of bats hanging from its cliff faced walls but don't be surprised when you see a few rodents running around also. It seems all types of animals live here in Hindu Harmony!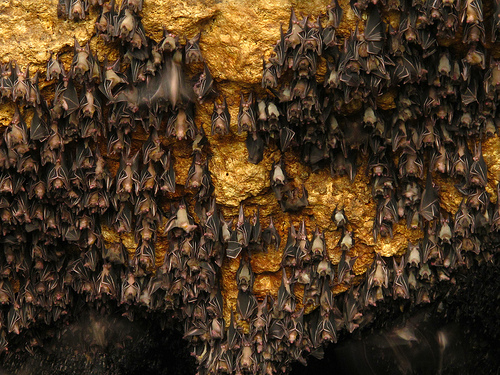 Holy Bats!
Now apparently there is also a huge Python that is called Basuki which calls this cave home but when asked a Balinese will tell you that they have never actually seen it with their own eyes…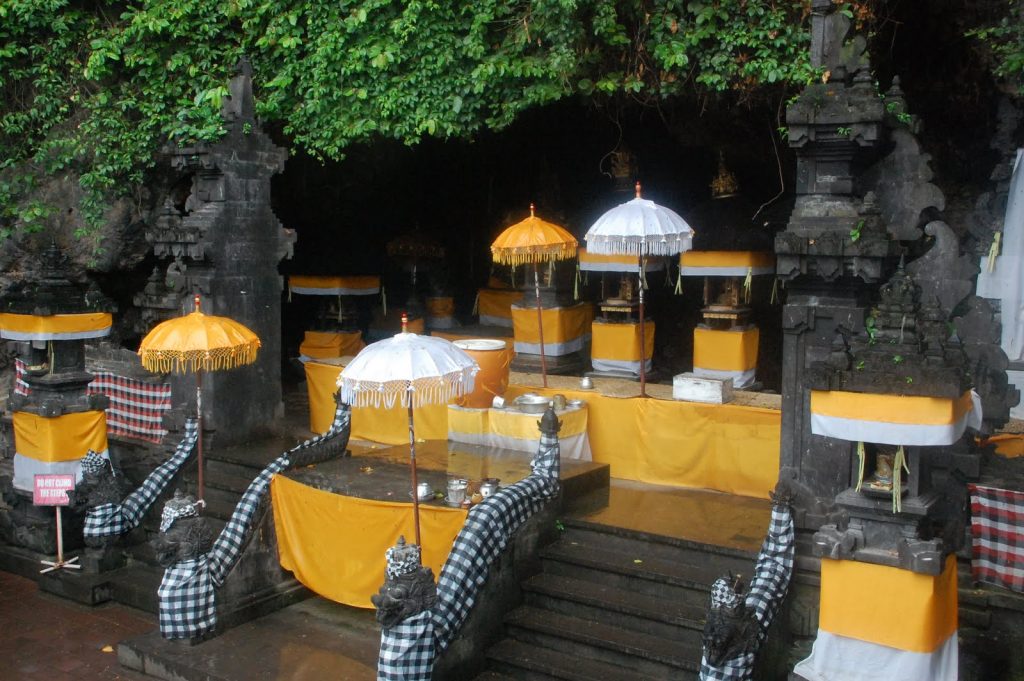 Temple Offerings
 Sounds like a fishing story to me but nonetheless it is worth the stop!
Take Note – Don't get to close to the bats you don't want to be covered in Bat Crap…unless ofcourse it is holy crap Batman!
The Elephant Cave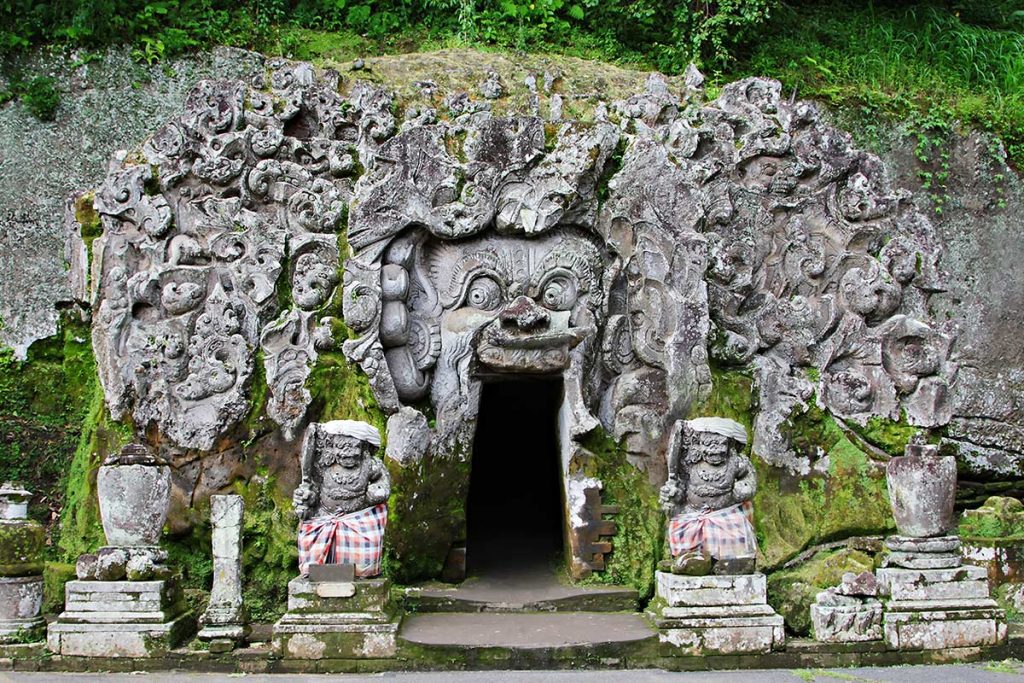 Not too much further up the road and just on the outskirts of the main tourist area of Ubud I came across 'The Elephant Cave' also known to locals as Goa Gajah.
Although the meaning of this temple to me seems to have strayed from what could possibly be the truth.
Cost approx. $1.50 to enter but you don't HAVE to wear a Sarong Ladies.
It appears the face of the carving is said to be an Elephant, hence the name yet further research shows that to some it is the face of a demon to ward off spirits and the name Elephant Cave was given in fact because of a statue of Ganesh further within the cave. Hmmm…
It is also said to have been a place of worship for both Buddhists and Hindus…
Bathing Pools
As for the Bathing Waters supplied by Maiden Statues well, apparently it is either Holy Water from the earth or is it a Fountain of Youth?
Fountain of youth?
The one fact I do know is that this temple does date back to the 11th Century…and I guess it has been Chinese whispers ever since!
 What do you think?