It's not always what's on the inside that counts they say. Well I want to know who those people are. Just kidding!
Seriously though, I am not getting younger so a trip to the award winning Cocoon Medical Spa was in order and  founded by beautiful Australian Louise Cogan I felt completely safe in her hands. Louise has been involved in medical tourism for over 10 years throughout Asia and has know brought all of that experience and knowledge to Bali.

So with all this in mind I embarked on a Super Pampering session which involved 'Holistic Treatments' starting in a Salt Therapy room for 45 minutes with blocks of Salt from the Himalaya that contain over 80 minerals and trace elements. This is one treatment I will always succumb to when here as it has such healing powers that the benefits are limitless.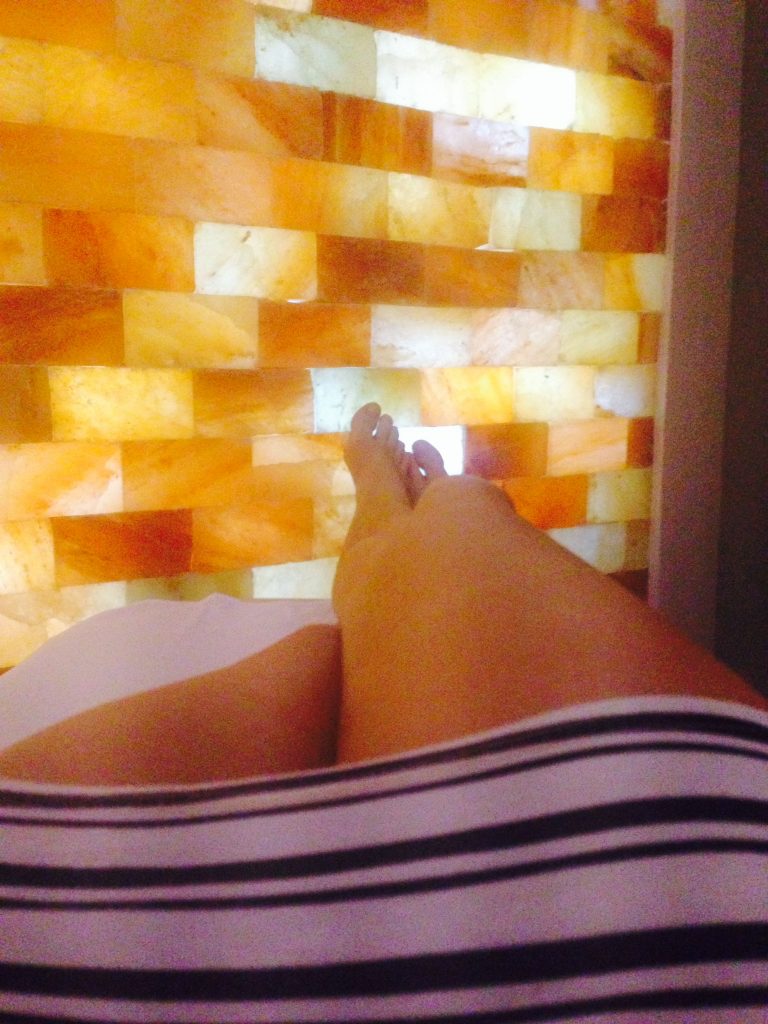 What's even better is you can have another treatment or two as you lay there. And ofcourse I did. I opted for the Vitamin IV Therapy which is a  mixture of vitamins and minerals administered intravenously while you relax in the Salt Room. As I suffered Chronic Fatigue sometime ago I live by little pick me ups for my general well being such as this and OMG didn't I fell great after it.
I also gave my outsides some loving with Microdermabrasion and what some call a VAMPIRE FACIAL. Yes you heard correct but the technical term is Platelet Rich Plasma Therapy. Not as extreme as it may sound but here is the run down as I am sure you are curious no?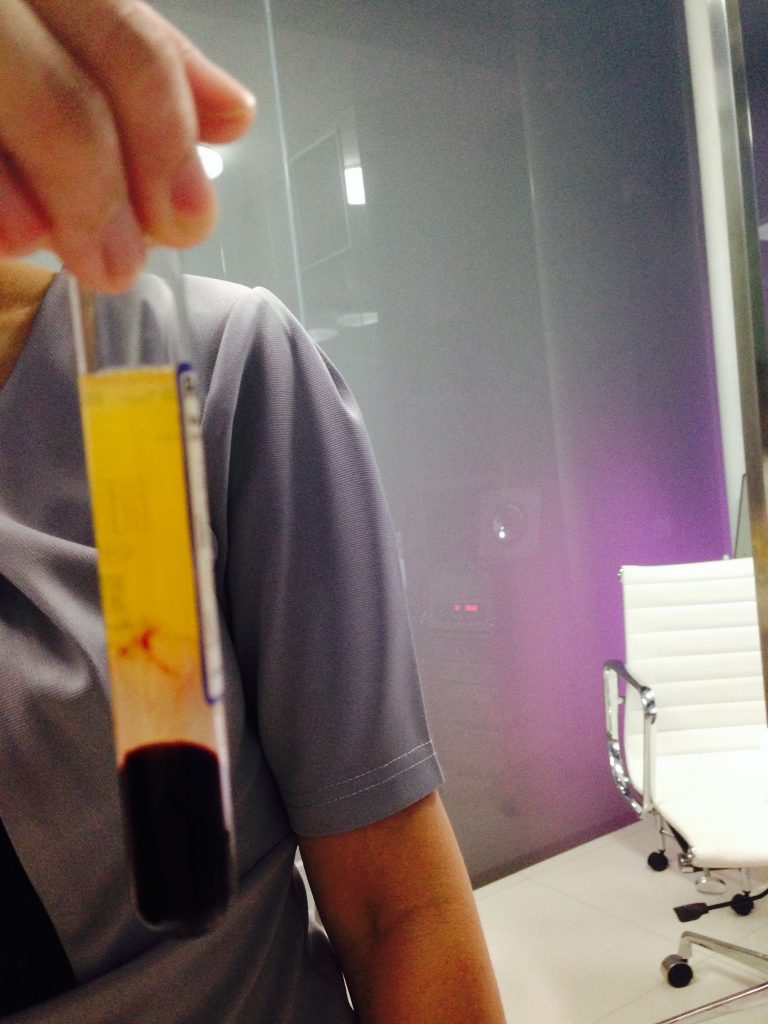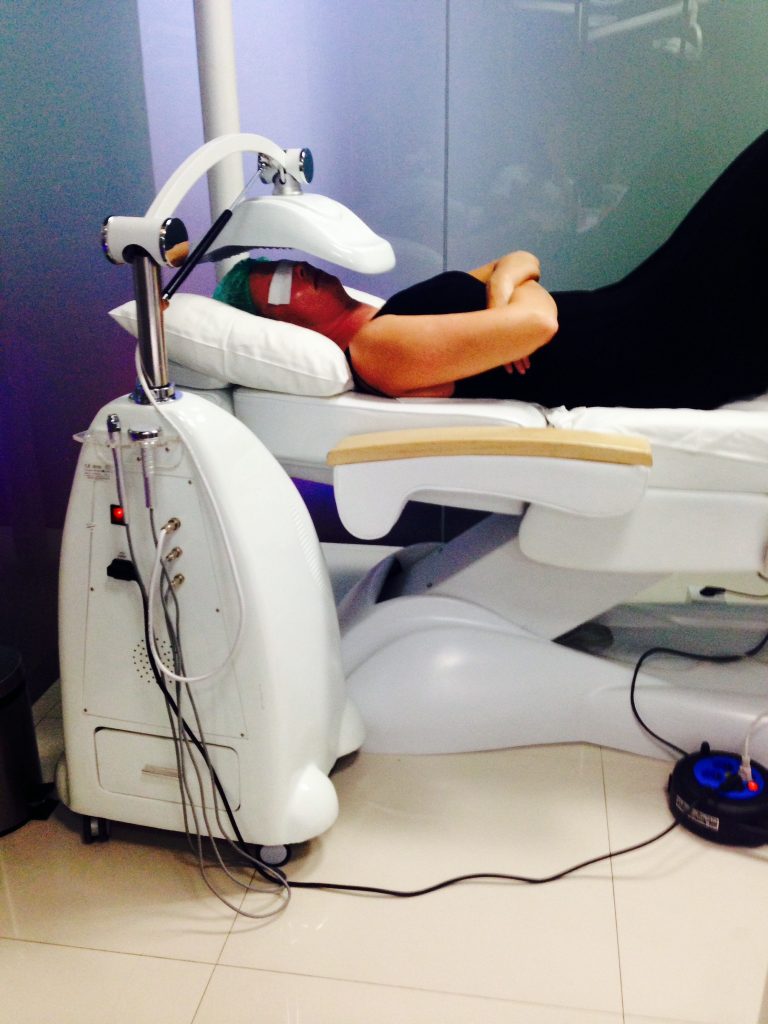 Blood is extracted (yes it's your own) and placed in a machine called a centrifuge for 30 minutes which enriches and separates your platelets from your red blood cells. It is the plasma that has the greatest effect for it's healing and rejuvenation qualities.
It is then re-injected into your skin through tiny needles but don't worry as you won't feel a thing. You are given anaesthetic cream  on your face prior to the treatment. After the procedure you can do as I do and simply have the remaining blood injected back into you also. 'It is mine afterall'.
For more information on this treatment please click PRP.
I do have to say after a couple of days the results were incredible! Incredible I tell you!
My skin is glowing and I know I look and feel younger and I can't recommend Cocoon Medical Spa enough.
To Louise and the team. MWAH X
Cocoon is located – Sunset Road, Legian, Bali 80361
(opposite McDonalds at Sunset Star, on Sunset Road)
Email- info@cocoonmedicalspa.com
Tell them The Bali Bird sent you!