After a blissful treatment at The Breezes Resort and Spa we headed down the road to one of Bali's most  famous  and original haunts Gado Gado Restaurant.
As the sunsets we arrive to a very welcoming Maitre d' who showed us to our table which was  prime spot on the balcony overlooking the beach. Now with a glass of wine, Australian ofcourse, we sit back as the sunsets over beautiful Bali.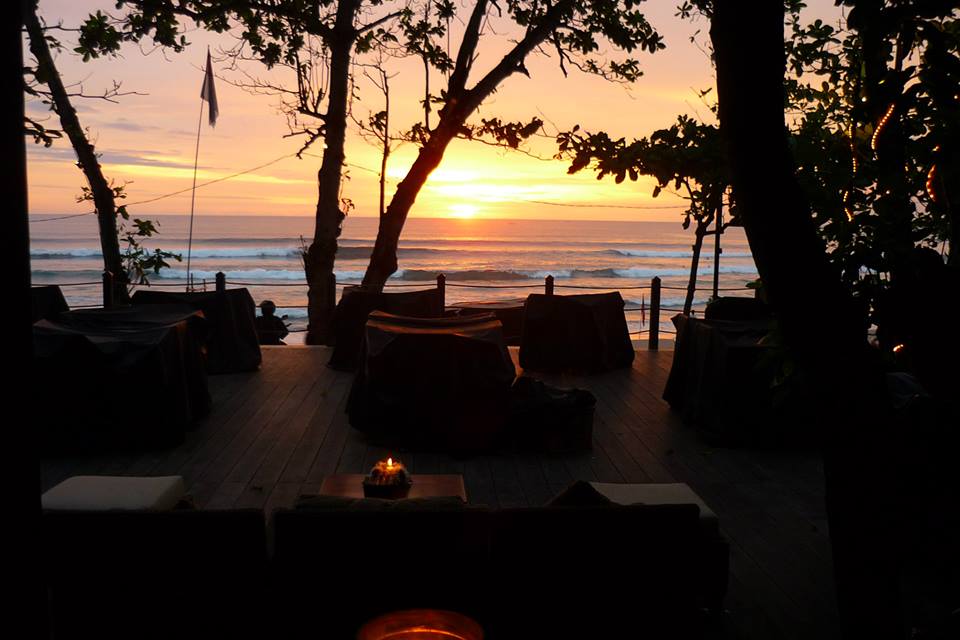 As we looked over the menu of mediterranean goodness the only thing we could decide on is that we couldn't decide so we have left it up to the Chef's suggestion and gone for the Signature Set Menu. For a small 400K Rupiah (approx AUD38) it comprises of –
Tuna carpaccio à la Niçoise – I could have eaten this all night!
 Chicken liver parfait – This wasn't my partners cup of tea but lucky for me as I got to finish his off too.
Grilled sea bream – ahhhh… Sea Bream where have you been all my life?
Wagyu oyster blade 2 ways – As a meat loving Aussie all I can say is Bellisimo! (ok that is not actually Aussie slang but you get my drift).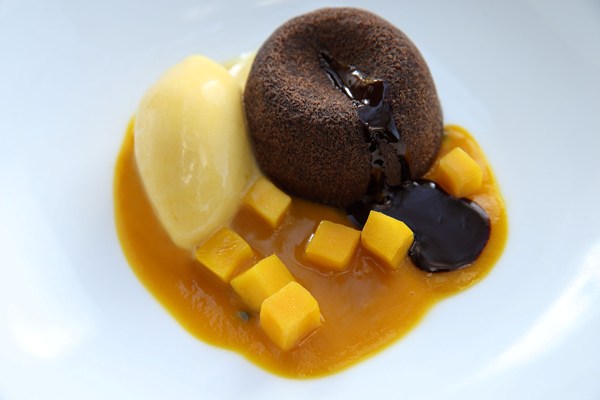 As for the dessert you are able to choose from the Ala Carte menu and I couldn't go past the tempting Gado Gado classic which has been around since 2002. It is ofcourse the Chocolate Melted Cake with Mango and Passionfruit.
From the moment it touched my lips I knew I had just found my favourite dessert ever and not just in Bali either. I am talking worldwide indulgence.
That has totally topped of my night here and I recommend to everyone to dine at Gado Gado and experience it for yourself. Arrive for sunset but you better make sure to book as this little treasure is known to many on the Island.
Gado Gado is located –
Seminyak, Jalan Camplung Tanduk (Dhyana Pura) 99
80361, Indonesia
(+62)361 736 966