Walking in to this store was a delight for my senses and am sure it is for anyone, especially female. Perfectly timed I was greeted by the gorgeous  founder of Bathe Store, Annie Pham.
Bathe products are perfect for the entire family as they are naturally-derived ingredients and are paraben + paraffin free. Even more reason to stock up on these goodies. Annie personally tests the ingredients herself to formulate lines of products that that she and her family uses themselves each day.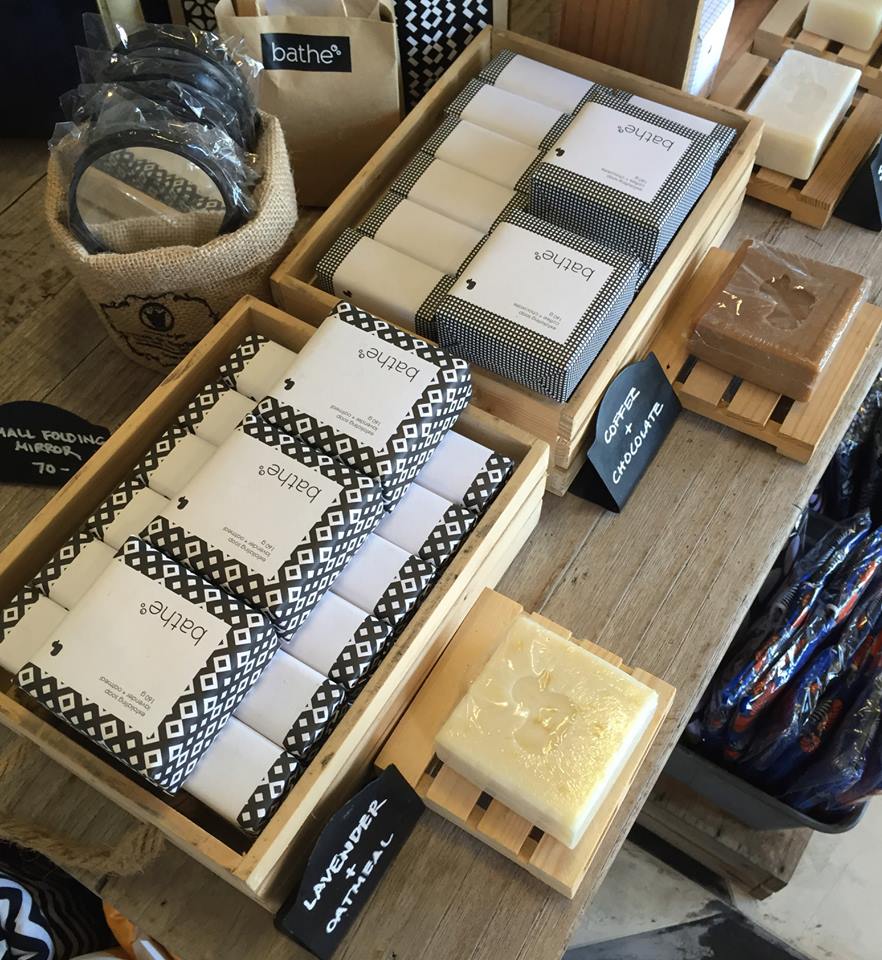 Who says bath products have to be serious to be good? But it's not just about what Bathe does – it's about creating genuine smiles, instant quick fixes, zingy wake-me-ups and soothing calm-me-downs. In essence, it's about keeping it simple and how Bathe makes you FEEL.
And I felt pretty good until some of my product was packed accidentally into my carry-on luggage and confiscated. Well atleast someone is feeling pretty good too!
Bathe Store Flagship Jalan Raya Batubelig No. 88 Seminyak, Bali, Indonesia, 80361
And if you can't get to the store then order online!