Quite often we are asked for romantic ideas to sweep your partners off their feet. So lovebirds here is a list below that is sure to impress.

As the sun sets on the Indian Ocean, enter another world of exotic Bali, a dreamlike atmosphere filled with candlelight and magical sounds. In your 18th century antique day-bed on a private beach illuminated by oil lanterns and the crimson Canggu sky, you will be treated to a private gourmet picnic in the moonlight and an unforgettable end to the romantic evening with a blindfolded dessert-tasting.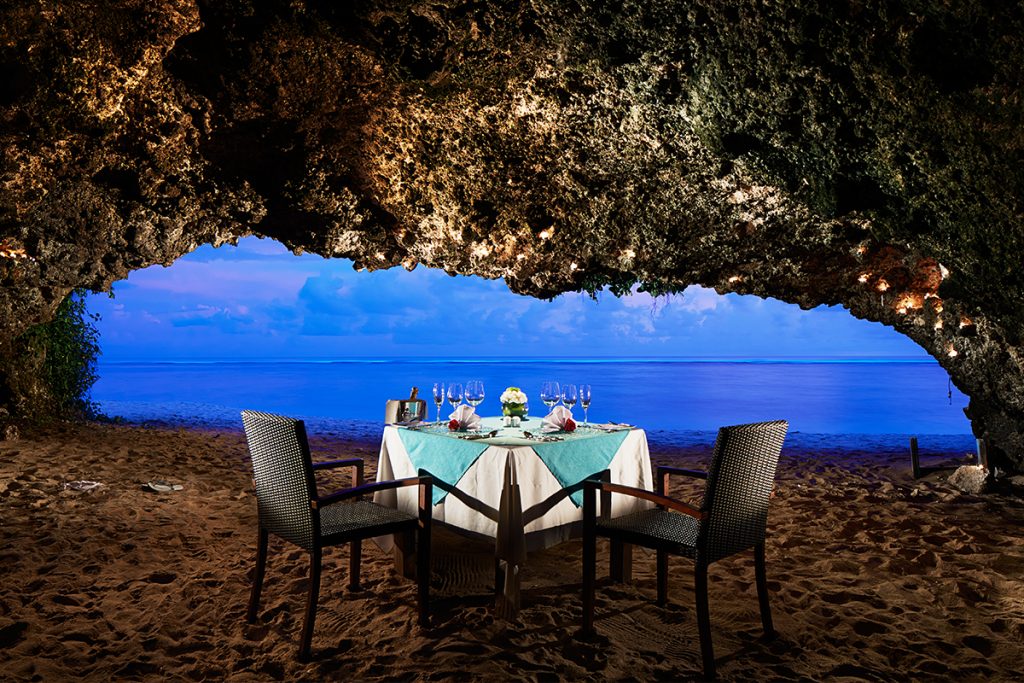 Blessed with white sand beach and naturally formed cave as a background of it, Samabe Bali Suites & Villas offers an exotic experience of having intimate occasion with your loved one in its enchanting setting.

Pamper yourself and partner with your pre-arranged spa treatments before heading in to enjoy your own private jacuzzi before sitting down to a very exclusive candlelit dinner overlooking the cliff.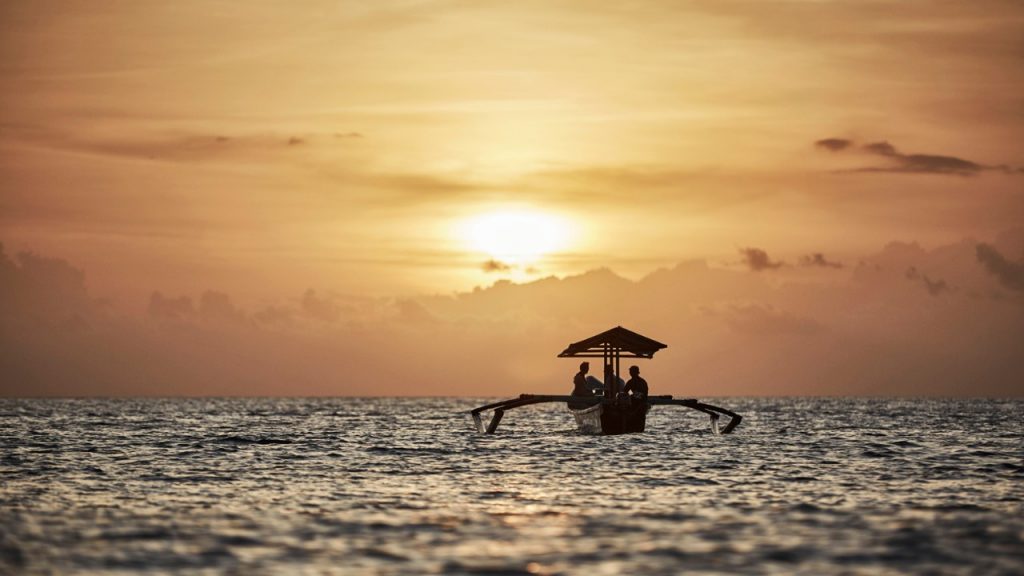 The Resort's Sunset Cruise starts at the beach and sails through calm waters past dramatic cliffs to reveal the best sunset viewing spot, served up with canapés and Champagne afloat in the Indian Ocean.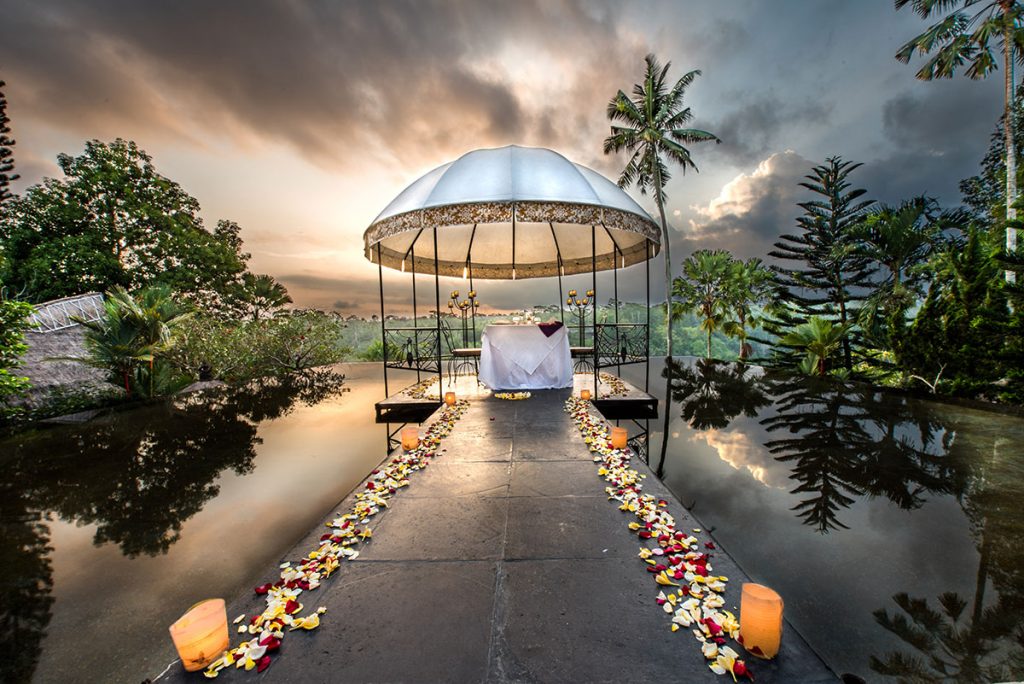 Share a romantic evening with a loved one on a unique floating dining setting under a canopy of stars. Against a natural backdrop of timeless woodland greenery and the enchanting Ayung River Valley, this private niche will be enveloped by flickering candles and scattering of perfumed flower blossoms. A five-course gourmet menu will be discreetly served throughout the duration of this unforgettable evening.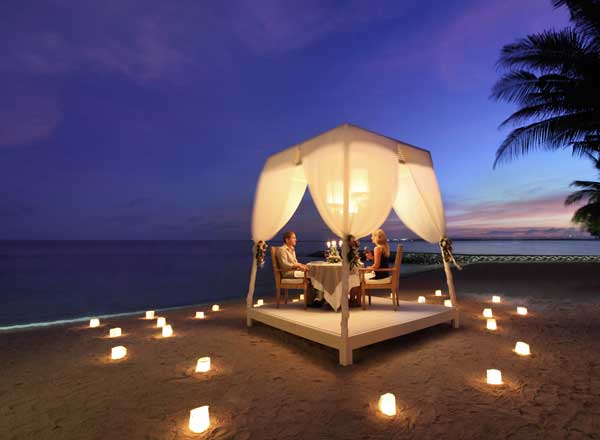 Indulge in a romantic evening by the sea in a private dining tent surrounded by soft lights and the sound of waves gently caressing the shoreline. Savour an exquisite 4 or 5 course menu of gourmet cuisine served by a personal waiter during this intimate dining experience.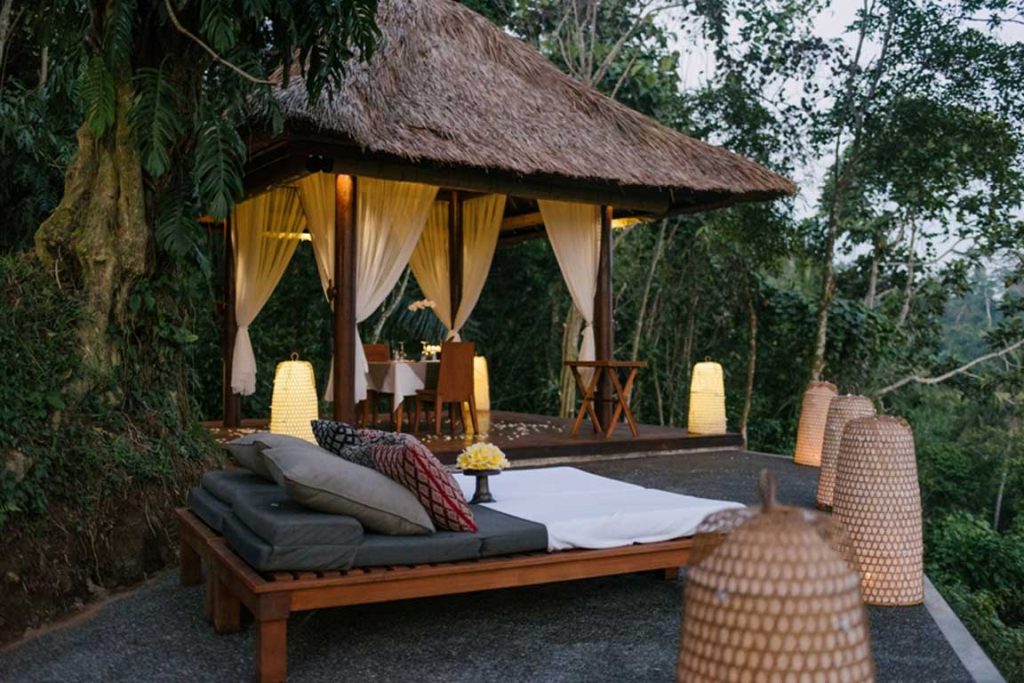 In the heart of the jungle you will discover a luxurious bale, hidden amongst the jungle vegetation, where you can enjoy the gentle sound of the Ayung River and admire the natural beauty that surrounds you. A separate lounge area provides a relaxing spot to stargaze after your dinner.